Purchasing a domain is fun. It's usually the first step when launching a new business, product, or brand. But buying a domain can also be very complex. The domain must be marketable, represent your product and brand, and be in compliance with search engines, ICAAN, and other parties that could affect your placement on search engines.
We don't recommend second guessing yourself too hard, most domains are perfectly fine. However, we would recommend doing a little cursory research on the domain you are purchasing to make sure it is in compliance and has a history of positive use.
Unfortunately registrars dont show domain history at the moment you purchase a domain. But before you click buy, it would help to do some research on the domain using a few different tools. Here are the tools available to conduct domain history research.
Conduct A Search
The first step to conduct domain history research is to do a quick web search for the domain. Does a current site pop up? Are there any forums like Reddit linking to the domain or giving context to what it was used for in the past?
If you don't find anything when searching for the domain other than a registrar placeholder page that is fine. You are only looking to make sure the domain does not have a history of being criticized or abused.
Conduct a Social Media Search
Performing a social media check on a domain can be very telling. This is your chance to seee what users mention about the domain and any sites attached to it directly. So search for the domain you want to purchase (try with and without the TLD).
You may not see anything regarding the domain specifically, but you will almost surely find that certain kinds of posts appear when you search your domain. For example, when I searched josh.com, I was presented with mostly political posts. You will want to see if you want your brand associated with whatever you find on social media. ideally, the post results will be similar to the product or service you want to sell.
You may not find any correlations with your domain. This would mean your domain is a blank canvas, without expectations.
Use WHO IS History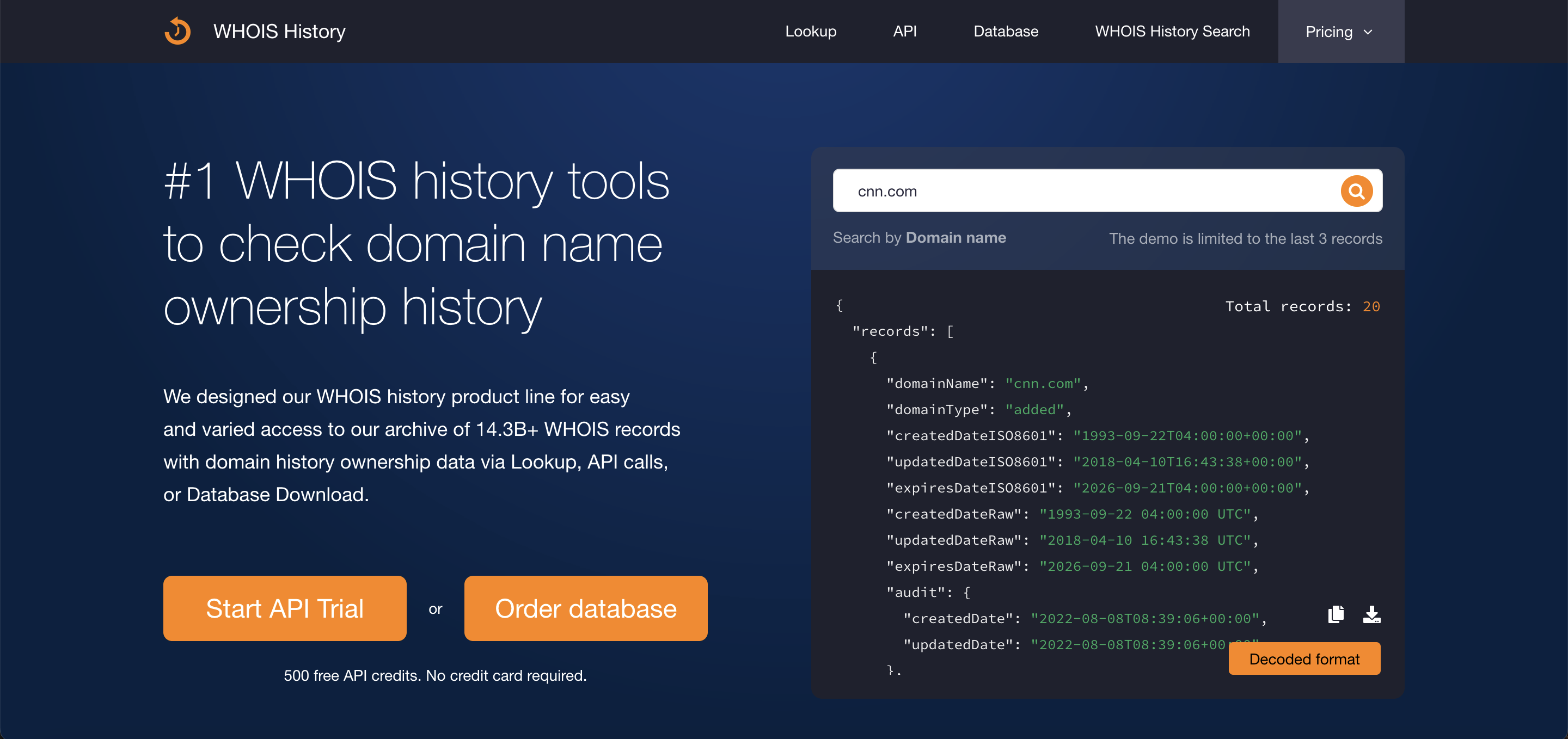 Domains are all regulated by ICAAN. Because domains are regulated, domain history like previous ownership is recorded. A domain's history isnt displayed when you purchase a domain but there are numerous WHO IS databases that will reveal a domain's history.
For example, WHOIS History Lookup has a tool where you can search for the domain's registration history including registration dates and the business that registered the domain. WHOIS History Lookup even has a demo on its landing page so you can try the tool for free. Just know that if you want to see the complete domain history you must pay.
Another method is to find a WHO IS lookup tool that allows you to pay one time for a report of a specific domain. If you are only looking to purchase a single domain, this could be a more practical way to research domain history rather than paying for a subcription you won't use.
Way Back Machine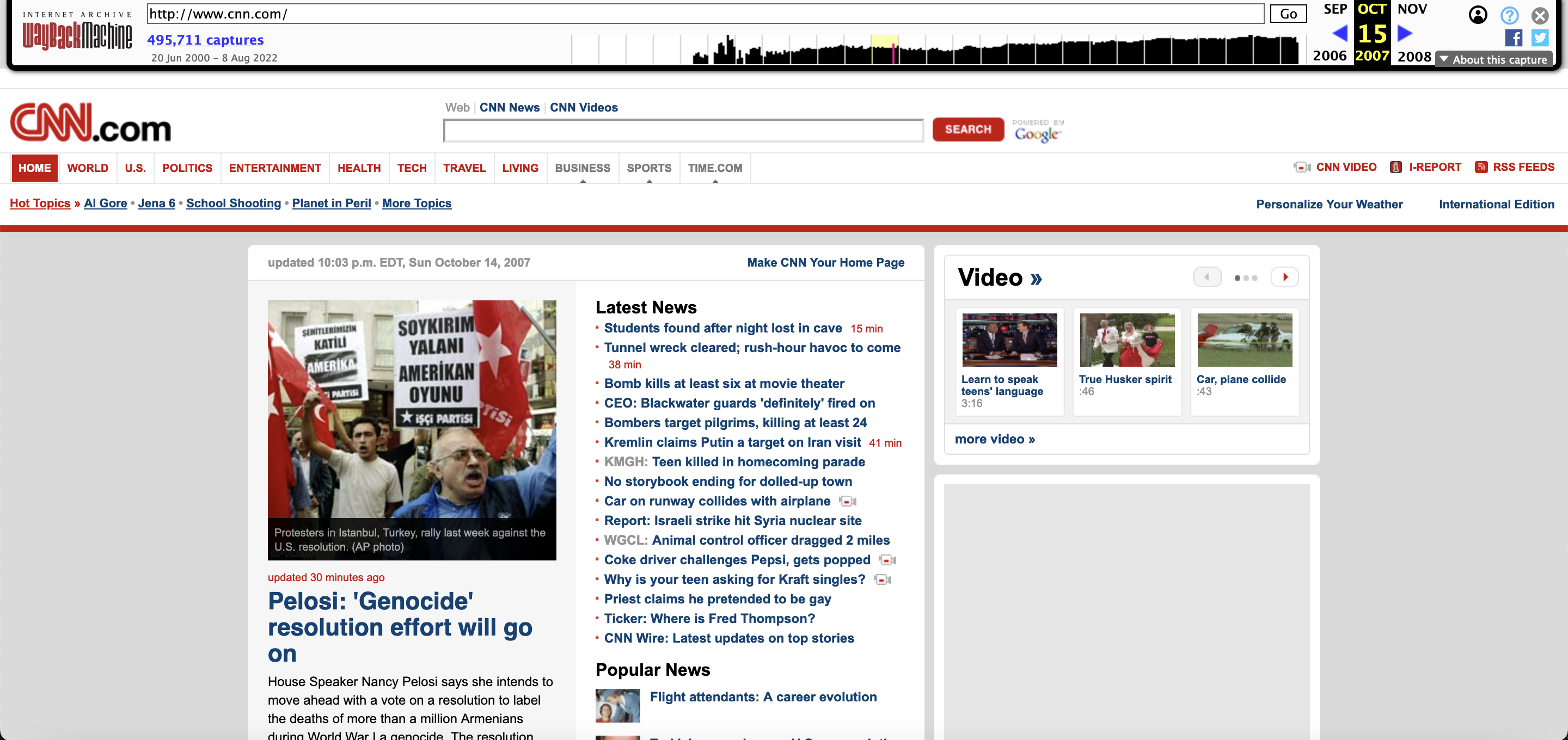 One of the most useful tools to research the history of a domain (for free!) is the Way Back Machine. The Way Back Machine is is an internet archive tool designed to let users see what website look like through the ages. When you enter a domain into the Way Back Machine, it will give you a calendar view where you can choose a snapshot date and browse the complete website.
This tool is useful because it archives the domain, not necessarily the site attached to the domain. If a domain was used for different sites in the past, those sites will show. If you find the domain you wish to buy was attached to controversial or negative sites in the past, you might think twice about buying that domain.
Google Search Console (Penalities)
This tool unfortunately requires you own your domain. Google's Search Console allows you to view fixes and recommendations for your site. But Google Search console will also notify you if you have received penalities on your site. Penalities have drastic consequences for your site's SEO and you shouldn't, under any circumstance, use a domain you purchased that is penalized by Google. As a result, We would recommend connecting your new domain in search console as fast as possible.
Conclusion
In most cases, a domain you purchase will be perfectly fine. But it helps to perform a background check to make sure the domain doesn't have outstanding penalities, or a negative history. The tools listed in this article will save you time when searching for a domain's history.
If you are interested in purchasing a domain, we offer a domain free for 1 year when you subscribe to a new website hosting plan with ZebrHost. You can also transfer an existing domain to ZebraHost and we will add an additional year for free on top of your remaining time on the domain.