SEO is one of the most important aspects of your business marketing. Properly SEOd content ensures your business has a strong online presence and is always in front of potential clients.
SEO can save your business a lot of money in marketing in the longer term. The organic results that are derived from good SEO remain without the need to pay for advertising. This dramatically lowersyour customer acquisition cost and builds trust in your business.
At ZebraHost we don't perform SEO. But this article is a part of series designed to teach the many developers, creatives, and business owners how to perform their own SEO so they do not have to rely on a marketing agency or SEO firm.
This article is going to break down what you need to do to perform SEO in 6 steps.
Step 1: Analyze Your Content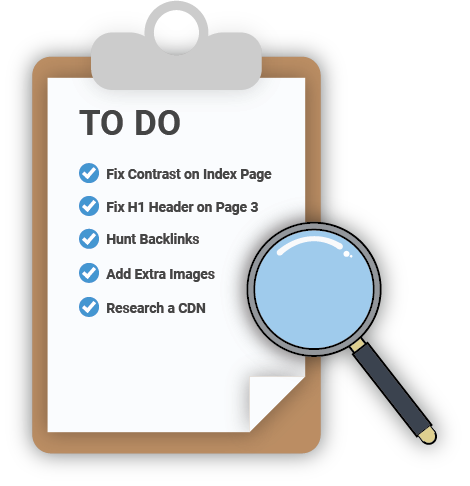 The first step of SEO is taking a look at where you site is currently. Do you have technical issues? What keywords are you currently ranking for? Questions like these need to be answered so you can develop a game plan on how you are going to improve your site and online presence.
To start, analyze your site through a few tools. Google provides free tools such as Lighthouse, Analytics, and Search Console which will help you identify the following:
your audience
technical issues (contrast, misformating, improper images, etc.)
traffic
site speed
We strongly recommend using a premium SEO tool like UberSuggest, SEMrush, or Ahrefs. You can learn more about these tools here. Using a premium SEO tool will unlock greater insights like traffic growth, keywords your site is ranking for, number of backlinks (and where they are from), and more technical issues related to writing.
The biggest advantage to a premium SEO tool is that it provides meaningful information on how to track or rank for keywords. This important information is not provided by Google. Keywords are the most important aspect of SEO and having a tool to analyze how many keywords your pages rank for and what keyword opportunities exist is huge.
At the analysis stage you need to use a combination of premium SEO tools and free tools to understand what opportunities there are to improve your site and its ranking. These will come in the form of technical fixes and keyword planning. Again, please read our blog article for a list of our favorite SEO tools.
Step 2: Implement Technical Fixes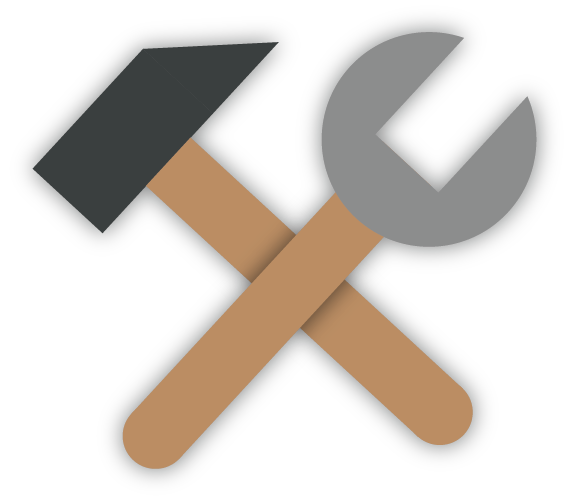 Search engines heavily penalize sites they deem broken or misleading. Unfortunately, technical issues like contrast, misformatted headers, high resolution images, etc. can all lead to your site being flagged by search engines. This means even if your site has strong content, backlinks, and keywords, it may not be recommended or even indexed at all by search engines.
Technical fixes should be the first actions you take towards optimizing your site. Here are some of the most common issues that are easy to fix:
Poor contrast – use a tool like WebAIM to make sure your site is compliant.
Loading optimization – consider implementing lazy loading or storing stack objects like images in your CDN or DNS manager for a year or more. CloudFlare can help with caching.
Wrong headers – Make sure you only have a single H1 header on each page and your H2, H3, H4 etc, headers are ordered sequentially. Screaming Frog can point these out. Google Lighthouse will also point out non-compliant headers.
Lack of Meta Descriptions – Meta descriptions tell the search engine what your page is about and show up as info clips under the main header link. Make sure all your pages have meta descriptions to optimize indexing. Screaming Frog will point out any pages that lack meta descriptions.
Poorly formatted URLs – URLs that have capitalizations, spacing issues, lack keywords can hurt your SEO. Screaming Frog will point out poor URLs.
URLs that are Too Long or Too Short – URLs should be betweeen 50 – 75 characters. Screaming Frog will point out those that are too long or too short.
All these issues listed are really easy to fix. SEO tools like Google Lighthouse, Uber Suggest, and Screaming Frog will point out these issues and explain how to fix them. They are easy to fix either using basic HTML, or a CMS like WordPress.
These are not the only issues that plague websites. Other issues might be pointed out by your tools and if you aren't familiar with how to fix them, resources like YouTube, Reddit, StackExchange etc are all great resources.
Step 3: Build Your Backlinks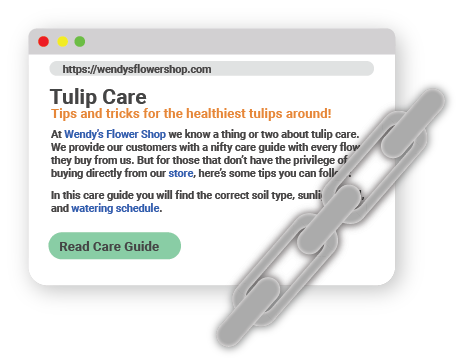 Think of link building like networking for your site. You want your site to appear in as many places as possible, and for as many fellow sites as possible to mention what you are offering.
Ideally you will work your way into creating backlinks through outstanding content that is voluntarily shared even when you aren't aware. But until that great content is generated, there are two main strategies you will use.
The first way is through reaching out to build links. If you feel like a blog or website can benefit from the content you wrote, or a solution you are selling, reach out to that website admin to see if they are willing to give you a backlink.
The second is by going after low hanging fruit. For example, almost any business can get listed in online directories. These can be generic directories like the Yellow Pages, or an industry specific directory. Listing your businesses here can give you a few backlinks. Other examples can include asking connections to list your site on theirs, or participating in online forums on sites like Reddit.
Backlink building is something you will do over your entire SEO journey. But its good to get a head start on some of the easier backlink opportunities early on.
Step 4: Plan Your Content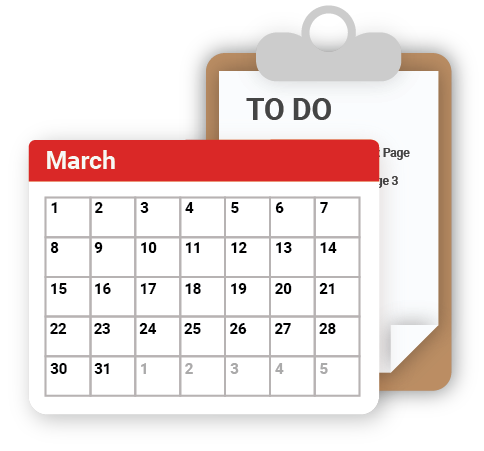 You shouldn't just write content willy nilly. Instead, you should plan which keywords you want to go after and what markets you want to penetrate.
Using a tool like UberSuggest allows you to audit your website to search for content opportunities. You can use it to see what keywords you rank for, compare keyword click opportunities, and generate keyword ideas.
You can also use tools like Uber Suggest to see what keywords your competitors rank for and how high their placement is on search results.
Use this information and consider who your target audience/market is and what action users are seeking to perform when searching for those keywords. Once armed with this information you should start to plan out blog articles, e-books, advertisements etc. We recommend also sticking to a content calendar to make sure content is being pushed out regularly.
A note on blogs:
Even if you doubt your ability to attract a regular audience, its important to have a blog on your site. The reason is that blog articles can help your domain rank for more keywords as your write more blog articles. You don't have this flexibility with just modifying main site pages. So make sure you use a blog and publish to it regularly to optimize your content.
Step 5: Content Writing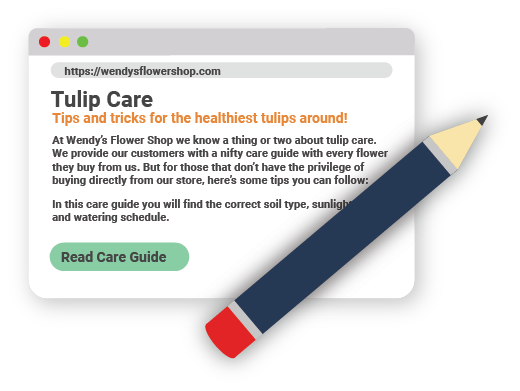 Now that you have an optimized site, hopefully have built your online presence through some backlinks, and planned a calendar of content, you need to start writing content.
In this step you will need to write content you have expertise on that is optomized for both search engines and people.
You need to have keywords and proper technical formatting for search engines to properly rank your content. But unlike content writing from the early 2000s you can't keyword stuff or otherwise make content harder for users to read than search engines.
Rather, you need to write your content that flows and is easy for humans to read. Content that ranks well is about 2000 words in length. So make sure you content is thorough but streamlined for users who will inevitably briskly scan your writing. It needs to make sense.
But it can be difficult to walk the line between writing for search engines and people. We recommend a tool like SurferSEO that scores your writing based on keywords, media usage, formatting, and length. You can then use this to monitor your technical writing while you write for people.
If you still feel like your writing is hard to read, you can use a free tool like Hemingway that will assign a grade reading level to your writing. This will let you know how digestible your content is to a wide audience. Ideally you should aim for grade levels 5-6 to reach the largest audience. Of course it might be unsuitable to write for a high grade level if your content is geared towards a highly specialized or technically experienced audience.
Step 6: Revise, Update, and Stay Consistent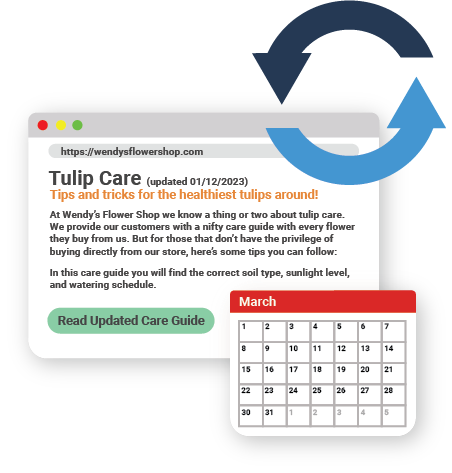 Make sure to write content regularly and keep your schedule and writing voice consistent. This will improve your SEO by providing as many opportunities to rank for as many keywords as possible.
Search engines enjoy fresh content so make sure to always stay relevant. You should also regularly go back and update old content and assign a new date.
Once you have a large catalog of blog articles and website pages, you can start internally linking new content within older content, and link old content in new content.
SEO takes time and dedication. SEO is a multi-year process that, if done well, will reward you with new business and or readers. But you must make sure to write, and update content regularly.
Summary
ZebraHost doesn't offer SEO tools. But we want to provide all the help we can to our clients. Many of these tools on this list are tools we have personally used for our own efforts. These tools will take some getting used to but with proper use dramatically bolster your SEO efforts.
ZebraHost offers competitive website hosting plans with 24/7 support. We will assist with the most complex aspects of hosting a website like like assisting with DNS. This means all you need to focus on is growing your business and managing your SEO.
To see what we have to offer, browser our website hosting plans.